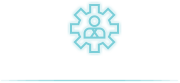 1. People growth







2. Compensation Pyramid

Share
Direct contributors earn direct share at subsidiary level. Others earn indirect share at fund management company.

Bonus
Distribute partly at subsidiary level. Contribute partly upstairs for redistri-bution. Factor to consider: stage of development & P/L

Salary
ONE basic pay scheme across con-glomerate. Subsidiary may have its own allowance. Factors to consider: country, on assingment ...